Back in December 2013, Facebook quietly introduced auto-play video advertising.
A quick Google search on the topic reveals several community page posts from disgruntled users railing against the auto-play feature and demanding an option in settings to turn the feature off.
The reason behind Facebook auto-play is simple; the social media giant wants to make strides in one of the most elusive online media: video.
YouTube has long been the key social media platform for video. While Vimeo is the more niche video platform, YouTube was acquired by Google, making it the everyman's go-to site for everything viral.
Currently YouTube boasts that 100 hours or video are uploaded to the website every minute, and every time you hear that number it will have risen dramatically. The website also earns itself 1 billion unique monthly users. As of December 31, 2013, Facebook's monthly active users topped out at 1.23 billion. YouTube, particularly with its integration into Google+, is becoming a real danger to Facebook.
While Facebook makes some tactical moves, the age of mobile has opened up a brand new battlefield for short-form video content. For the past 8 months, this has begun to play out between Twitter and, you guessed it, Facebook.
One year ago, Twitter launched Vine, an in-built platform that loops video clips of up to 7 seconds. Four months later, Instagram, which is owned by Facebook, launched Instagram Video – the ability to upload up to 15 seconds of video. (It has also since launched Instagram Direct Messages to compete with Snapchat, a photo messaging platform, but more of that another day.)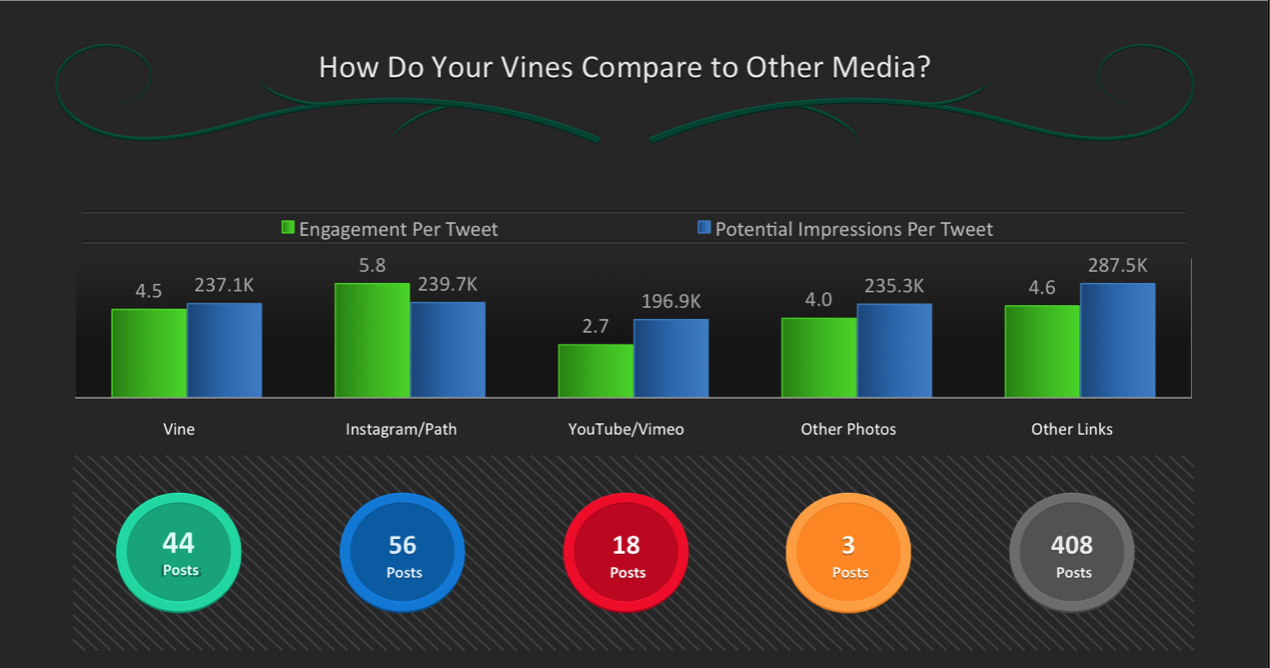 Recent numbers from TheNextWeb suggest that Instagram posts in general receive more engagement per tweet than those on Vine; however, when sharing a link through Twitter, Vine videos outperform Instagram for potential impressions per tweet. Instagram appears to be quite insular, with nofollow links as the norm, while Twitter activity does much to increase the virility of Vine content.
Regardless of which platform is ahead, marketeers are still trailing and testing how to get the most out of both Vine and Instagram Video. While consumers pick and choose their preferred platforms, blog posts outlining the Best Corporate Vine and Instagram Videos, Best Branded Videos of the Month, and Top Brands Leveraging Video on Social Media abound.
Which platform will come out on top? My money is on Vine, but for now, we'll have to wait and see.
Serps Invaders provides content strategy, social media and community management services for a range of clients from B2B business to B2C brands. Want to discuss what we can do for you? Drop us a line at hello@serps-invaders.com