The new year has kicked off and we're all looking forward to an exciting year in search. But what key trends will shape this year's SEO strategies? Here are our insights into SEO trends and their predictions for 2015.
Mobile
I know, you've heard it all before, but have you done anything about it?
In 2015, expect Google to serve different rankings based on the device a user is searching with. Last year, we already got a taste of how much value Google places on mobile: They rolled out "Mobile Friendly" testing and labelling within mobile search results, we've seen the addition of "Mobile Usability" to Google Webmaster Tools, and the focus on mobile usability in Google's PageSpeed Insights. The message that mobile is the key should have really hit home by now.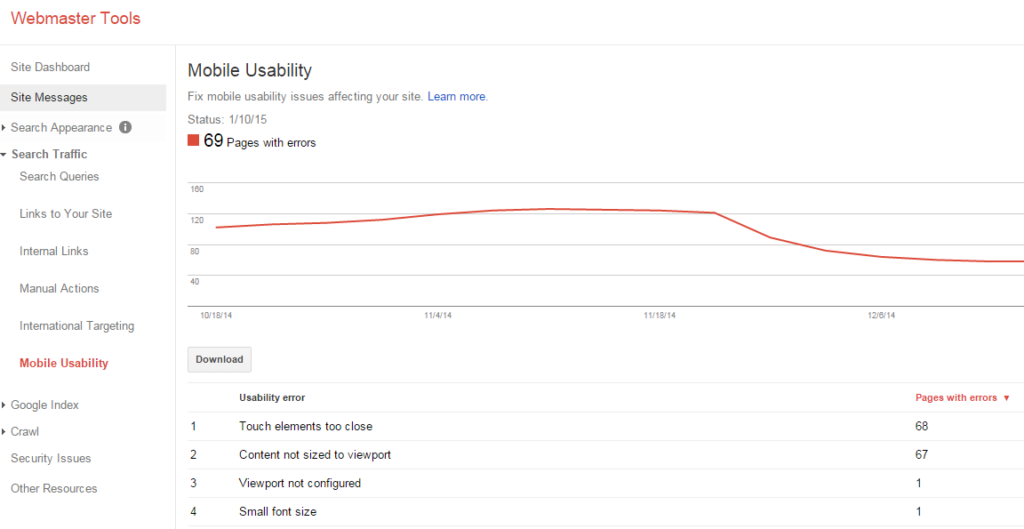 The value Google is putting onto mobile optimisation is a definite signal that having a good mobile marketing strategy in 2015 is fundamental, rather than being just an option.
We might even go so far and say that sites that aren't mobile friendly may not appear in the mobile search results at all anymore.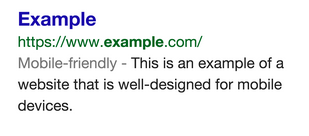 In 2015, mobile will handle a larger number of search queries than desktop, so anyone not fully on-board with mobile marketing will begin to see their market share crumble. All your other areas of online marketing will begin to suffer, even if your other key elements are in place. There will be little opportunities for businesses to thrive without having a strong mobile component in place.
However, this means the value of traditional ranking reports will be diminished, as search visibility metrics will be based even more on device, localisation and personalisation.
User Experience
Over the last few years, the overall trend for SEO has been to expand into other marketing areas to reach a more integrated approach. SEO has been integrated with content marketing, PR and even social. The latest addition to this is user experience, UX.
We expect Google's algorithm to consider aspects of on-site experience much more strongly than they do currently. Throughout 2015 we'll continue to see more and more of us focus on UX.
After all, when done correctly, SEO should be a by-product of user experience. Everything that we do should centre around the question, "Do I provide my visitors a great user experience?"
Content
Moving into 2015, the value of content will continue to grow, but there will be a larger focus on the individual user. It is all about serving the right content to the right user at the right time. Understanding who exactly your audience is and how they behave online, what type of content they consume, how they consume it, and on which device, will be the difference between good and great SEO campaigns.
Link Building
Google's understanding of link manipulation will improve this year, making link building increasingly difficult.  2015 may well see the death of traditional outreach and link building methods, most of which are already outdated.
We have already begun to see a shift away from link building to link earning as a strategy. SEOs will need to focus even more on creating content and working in a public relations strategy as part of our link earning efforts.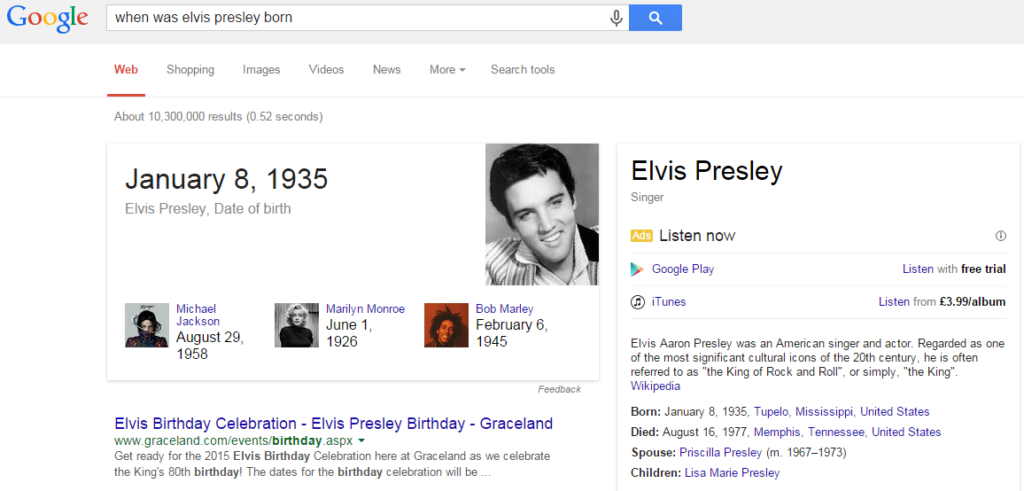 Direct Answers
One big trend in 2015 will most likely be the expansion of direct answers and the Knowledge Graph by Google. When Google serves answers to users directly in the SERPs, this may take relevant traffic away from us, but hey, another door opens:
Video
We expect Google.com to become the number two search engine after Youtube.com in 2015.
A video result is often better content, i.e. for many queries it's better to show-and-tell than tell-and-tell.  If done in an entertaining and professional way, a video showing how to do something can be much more useful than a long piece of text explaining how to do something.

Google is getting better at understanding intent behind a query all the time, and therefore will want to choose the most relevant type of content to return. By transforming the content on pages that already rank for certain queries and make it available in video format too, you can widen your reach, relevance and overall performance. In fact, do an inventory check on all of your content and try and evaluate which of it could be better served in a video format.
Alternative Search Engines
Not everyone is a fan of search results personalisation and the information bubble Google creates for them. And it's probably safe to say that no one likes their search experience disrupted by being served 10 ads each time they do a simple search. Combine this with a growing distrust towards the search giant and on-going news about privacy issues – Google's days of "do no evil" are long in the past.
As concerns over the de facto monopoly status of Google continue to grow, more and more users are looking to alternative search engines such as DuckDuckGo, in search of a better search experience and more privacy.
Single Page Applications
This is one that I personally hope for. With so many businesses using great SPAs instead of a traditional website and information architecture, it is high time that Google move forward with their understanding of separate sections on this type of sites.
On-site optimisation is still painfully difficult for SPAs, and Google's documentation is more than sketchy. Why should a traditional website be displayed with 6 organic sitelinks to different parts on their site in the search results, whereas an SPA only gets one search result –the homepage- even though they offer just as much content and diverse sections?
The possibilities are there, and there have been great attempts at making optimisation for single page applications easier, but we're just not there yet. I sincerely hope Google realises the value of these sites and stops encouraging bulkier sites, and thus putting SPAs at a disadvantage.
If you require any help with your SEO strategy this year, get in touch with us here and let's discuss how we can increase your site's search visibility on both mobile and desktop.