If you have a website, manage social media, run paid campaigns and do a bit of SEO, make sure you have these apps before going on holiday. Good news: they are all free!
As summer is approaching, we all want to spend more time outside and have some days off. However the online world and social media never sleep and you need to stay on top of what's going on.
So which apps you should download to your mobile phone right now?
Google AdWords


If you're running paid ads, this app is a must. It allows you to check the most important stats, change budgets and bids and get notification alerts for your AdWords campaigns. The app doesn't offer all features, but it's sufficient for daily checks.
> Google AdWords app – Download for Android. iOS will follow
Website Analytics Tools
There are a couple of apps that help you check and monitor the overall website performance while lying on a beach waiting for your drink.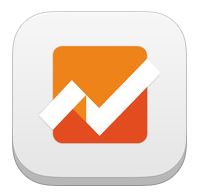 These apps are great to check whether there are any unexpected changes, monitor e-commerce performance and just make sure everything is running smoothly.
You can choose from these available apps depending on your preferred operation system:
Android:
iOS:
Social media management
Managing your social media and keeping track of brand mentions on Facebook, Twitter, Pinterest, Google+ is easier than ever.  All major social media networks offer free apps.
You can also manage all the channels within one app with social media monitoring apps such as Hootsuite or Buffer.  Not only can you manage Twitter, Facebook, LinkedIn or Google+ from one app, but you can also easily schedule your posts and tweets in advance and even manage your social media for multiple accounts.
Buffer  – Download for iOS and Android
Hootsuite – Download for iOS and Android
Facebook management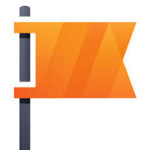 Facebook pages manager allows you to make changes to your Facebook page and monitor the performance and spend of the paid Facebook campaigns. It's more efficient and offers advanced features compared to the traditional Facebook app.
Facebook pages manager – Download foriOS and Android
Emailing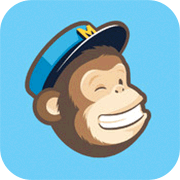 Running an important e-mailing campaign while having a time off? If you are a user of the popular service Mailchimp, download their free app. This app lets you manage your lists and monitor the campaigns from your mobile phone or tablet. If you're using a different tool, it's worth searching for the matching app too.
Download for iOS and Android
Wi-fi finder


It all looks cool until you realise that you are on the other side of the world and don't want to spend a fortune on mobile data. Instead, use Wi-fi finder app to search for free or paid wi-fi networks in your area.
Download for iOS and Android
There are many more useful apps that can help you manage your online marketing activities, create and share documents, communicate with your co-workers or be in touch with your fans and subscribers.
What's your must have online marketing app?
P.S. Spend some time offline this summer too! ?
Need help with your online marketing and social media activities? Give us a shout, we'd love to hear from you!